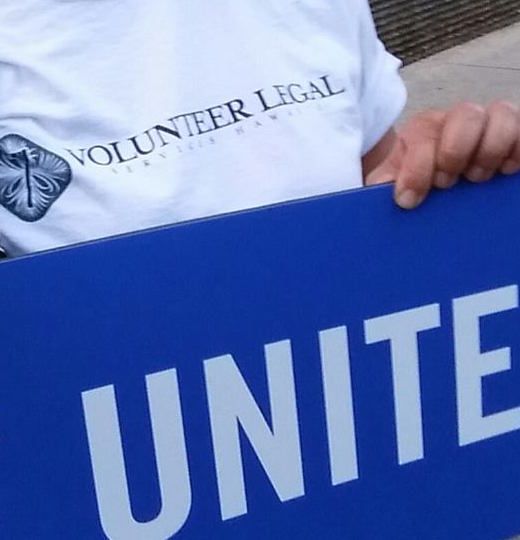 Our Mission & History
Volunteer Legal Services Hawaiʻi is a non-profit legal service organization, established in 1981, that provides legal assistance to the low to moderate income community through education, legal advice clinics, brief services, and referrals to pro bono attorneys for direct representation. Volunteer Legal Services Hawaiʻi partners with volunteer attorneys to provide services to those who qualify based on income and legal issue. Volunteer attorneys are the backbone of the organization, without whom access to justice could not be achieved in Hawaiʻi.
Volunteer Legal Services Hawaiʻi understands that not everyone can afford an attorney, but may be able to help themselves resolve legal issues if they are given the right information, professional support, and assistance. Volunteer Legal Services Hawaiʻi staff and its volunteers assist with civil legal problems through services designed to help people handle legal problems on their own. Last year, Volunteer Attorneys donated legal services valued at over $800,000!
BOARD OF DIRECTORS
Trever K. Asam, Esq., President
Nickolas A. Kacprowski, Esq., Vice-President
Joanne Hoe, Treasurer
Tred R. Eyerly, Esq., Secretary
Sidney K. Ayabe, Esq.
Jennifer F. Chin, Esq.
Stacey K. Djou, Esq.
Ryan H. Engle, Esq.
Judge Jessi L.K. Hall
Melissa A. Miyashiro, Esq.
EXECUTIVE DIRECTOR
To Be Announced